PROCESS OF FRANCISING
BE OUR ONE OF BRANCH WITH DOING A GAINFUL INVESTMENT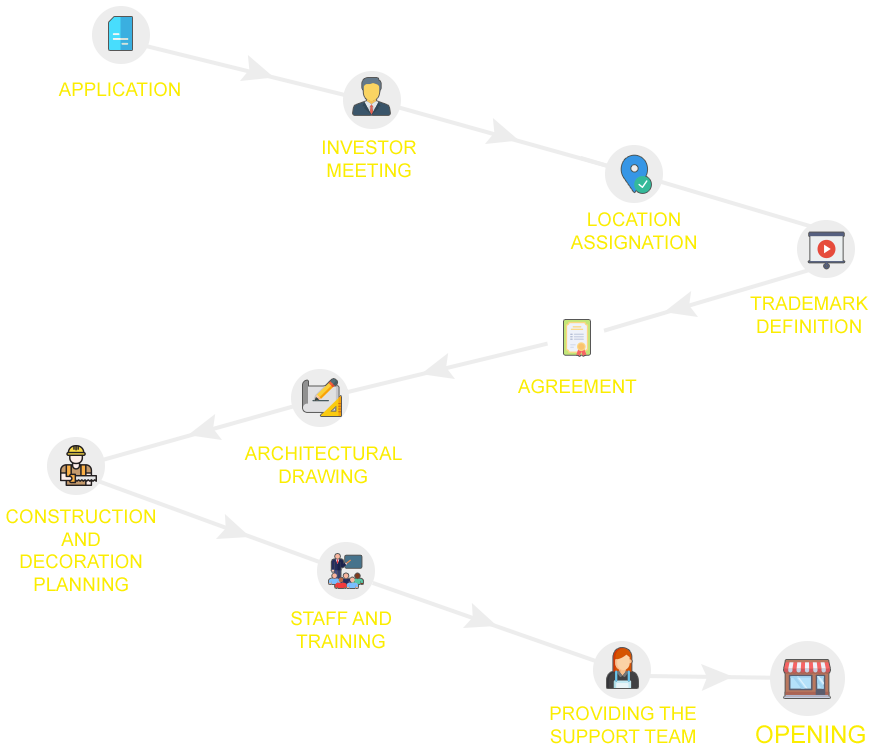 MSS Restoran that was set up in 2016 with ÇÖPS brand aims for Aegean's this tasty product to meet with consumers.
ÇÖPS restaurants are worked with the franchise system as a modern firm and with supply system they make the consumers meet with, first, the grilled meat on wooden skewers and healthy meat product.
ÇÖPS is the innovator brand that wants to fill up the important gap in the sector of food and beverage with a dynamic approach model of franchise managership. It is the brand which aims to serve its delicious, high-quality products that are prepared without freezing, to a large crowd of people with convenient price.

Our fast-growing chain of restaurants focus on bringing in and gain, we aim for reaching every place of Turkey with the mind of service that we serve for you. We work for making our branches more all around Turkey. We call our investors to join our franchising system. We ask for franchise admission price from our investors.

Producer goods are obtained by the owner of the franchise firm.

In all restaurants, the menu is the same and food production is made locally.

We apply the same concept to all our opening stores. We bring our customers' orders fast and delicious. Our branches are checked by its own team and also the Ministry of Agriculture.

We organize various training sessions in our main branch with our franchising system. These training sessions are continuously given before and after the store opening.


Franchise Application Form